Fabulous finds on the Pacific Coast
Professor Amanda Bamford's lecture on Costa Rican life zones © Matthew O'Donnell
During our time on the Pacific coast of Costa Rica we have been introducing the students to the practicalities of tropical field work. This has involved several lectures from the expert teaching staff as well as practical work in the forests around our field centre, from the diverse sampling techniques for invertebrates lead by Manchester Museum Curator of Arthropods Dmitri Logunov, to plant identification and plant dissection with Professor Amanda Bamford.
Alongside my lecture I have also been leading nightly herpetological walks, introducing the students to the exciting, exhausting and enthralling world of reptile and amphibian study.
This experience will be vital to prepare the students for La Selva Biological Station. Where they will be conducting their independent research projects. We have been fortunate to encounter many species of reptile and amphibians during the last week, and hopefully La Selva will prove to be just a fruitful! Below is a small sample of the species we have encountered.
We have also had the opportunity to visit some of the nearby reserves, including the world renowned Manuel Antonio National Park, where we were treated to some up-close mammal encounters!
We were also treated to a talk from Pablo Gordienko, the founder of Macaw lodge, who explained his vision for sustainability and self sufficiency which underpins the unique work of Macaw lodge, from running 100% off solar power, to growing large proportions of the menu in their own gardens. I would like to extend both my own and my colleagues sincere thanks to all the staff at Macaw lodge who made our visit very special!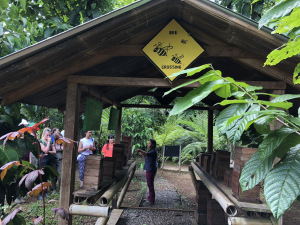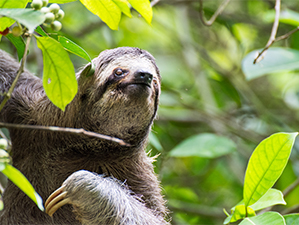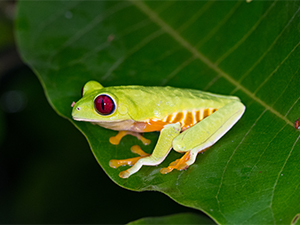 Posted on June 20, 2018 by matthewjodonnell