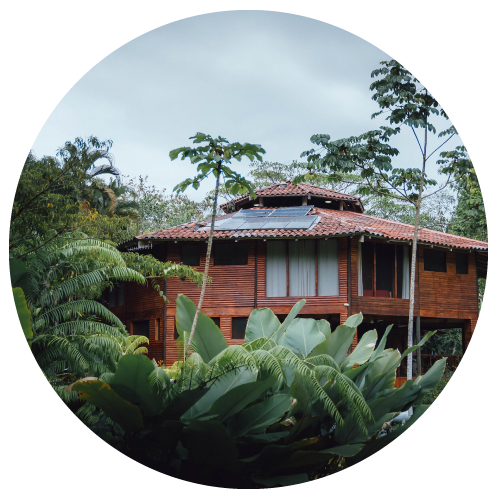 WHERE YOUR SOUL OPENS TO NATURE
Nestled among the hills and lush forests of the Cerros de Turrubares, in the Central Pacific region of Costa Rica, Macaw Lodge is more than just an eco-resort. It is a paradise where you can pamper your senses and discover the genuine natural wonders of Costa Rica.
The Rooms
The Lodge has 15 charming rooms: 8 Standard rooms and 7 Bungalows. The standard rooms are located inside the main building, while the Bungalows are located nearby.
View Rooms
Enjoy a creative cuisine, in the form of the ̈garden to the table ̈ in our comfortable restaurant with capacity for 30 people
Gastronomy
To make your stay at the Lodge even more enjoyable, you can do some of the optional activities that are available to you.
Tours
We offer a variety of packages aimed at satisfying your favorite activity: birdwatchers, families, honeymoons, among others
SPECIAL PACKAGES
What People Say About Macaw Lodge
People rated our experience
Check Our Special Packages Just for You
We offer a variety of packages aimed at satisfying your favorite activity: birdwatchers, families, honeymoons, among others
Lorem ipsum dolor sit amet, consectetur adipiscing elit, sed do eiusmod enim tempor incididunt ut labore et dolore magna aliqua