The 8 standard roomsare located on the second floor of the main building, with a beautiful balcony overlooking the main lobby.
Each room is equipped with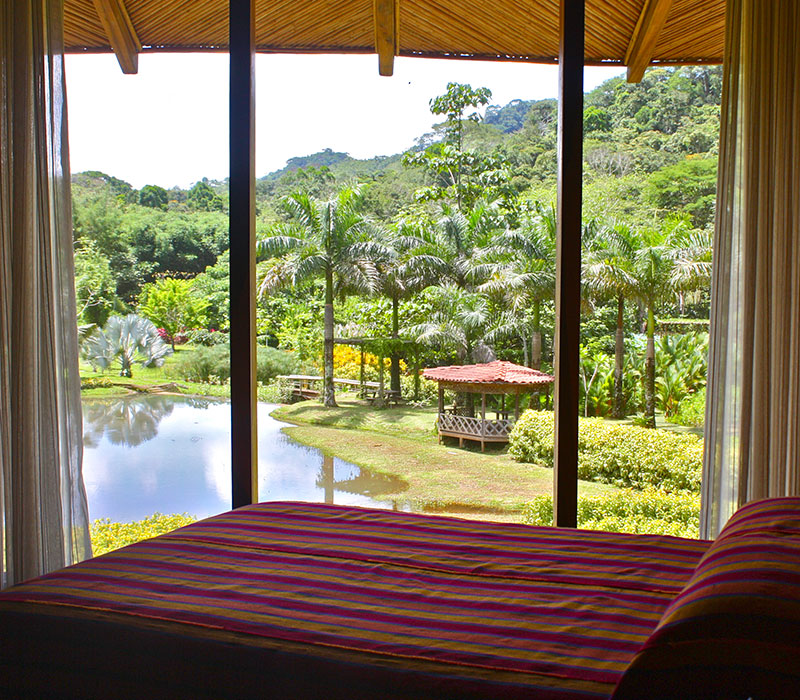 Macaw Lodge has 3 Standard Bungalows, each with a large terrace and rocking chairs, where you can relax, read a good book, enjoy a glass of wine or just let yourself be carried away by the sounds of nature.
Each Bungalow is equipped with: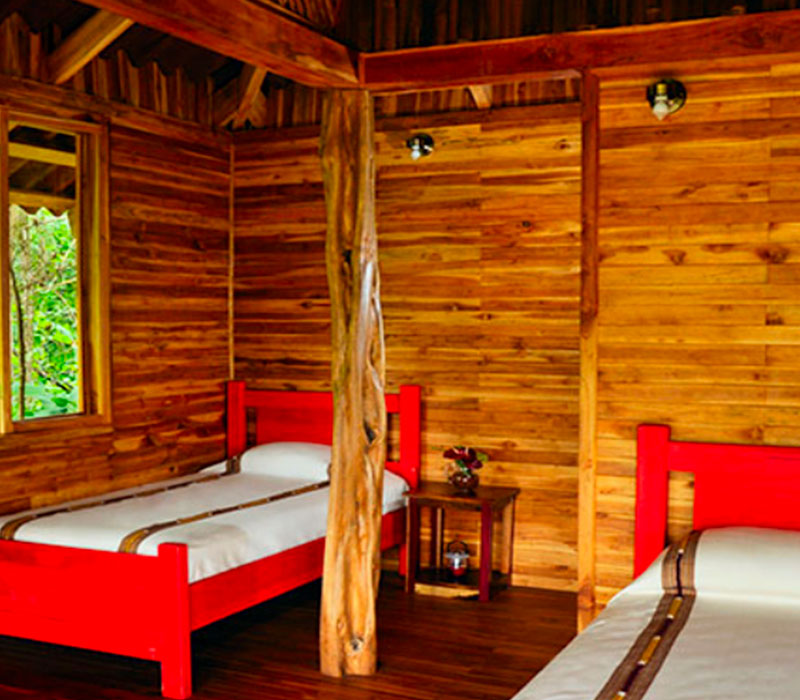 This is the largest bungalow that the Lodge has. What makes this bungalow different from the others is that it is fully equipped for guests to cook.
It is equipped with: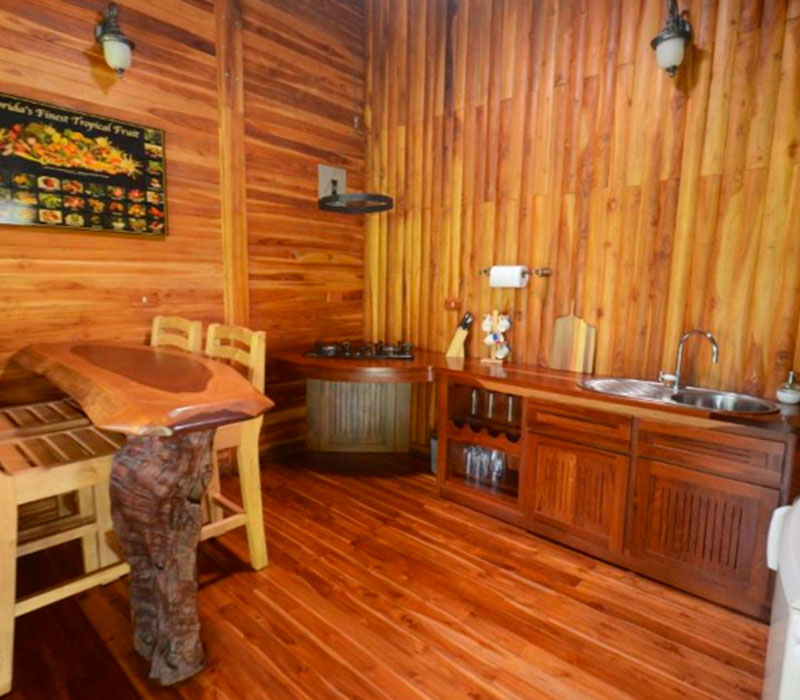 These Bungalows are the closest to the main building. They are equipped with a structure of bamboo and teak, walls of bareque and clay
Each Natural Bungalow is equipped with: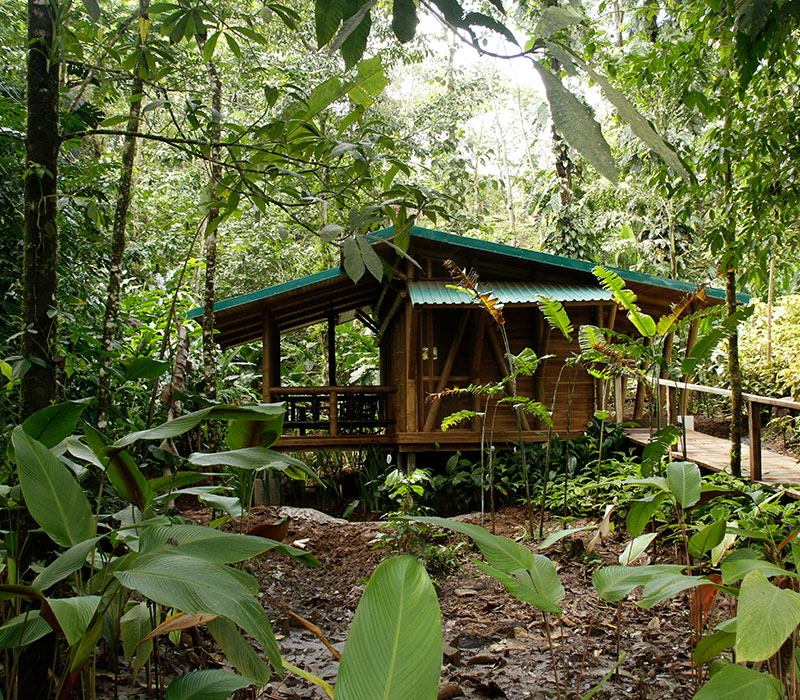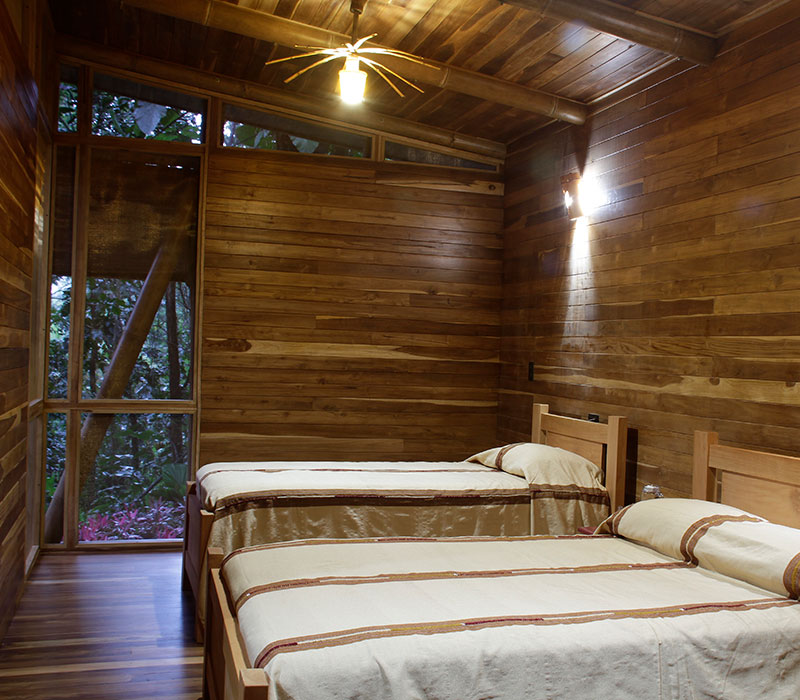 Around the lodge is a tropical botanical garden of 5 hectares with more than 500 species of heliconias and bromeliads from all over the world, including ornamental, medicinal and agricultural plants. Wherever you look or walk there is something amazing to see and experience! The 264-acre property offers eight acres of cultivated trails where you can stroll through the giant black bamboo forest, hike to the waterfall and take a refreshing swim, enjoy a break in the gazebo overlooking the lagoon or take refuge in the palm forest. Stop to participate in a rejuvenating exercise at one of the two outdoor yoga studios, explore the fruit and cocoa orchard, or take a guided tour of the sustainable farming operation and learn more about hydroponics, aquaponics, vermiculture and composting.